One brand. Five distinctive collections. An infinite number of unique experiences.

Preferred Hotels & Resorts represents the finest and most diverse global portfolio of independent hotels and independent hotel experiences. Five distinctive collections allow one to craft their own inspirations as they travel the world in search of memories and new opportunities.

The ultimate collection of exceptional properties in the most remarkable destinations of the world. Globally sophisticated and culturally refined, these singular properties feature exquisite accommodations, coupled with stellar and intuitive personal service. Renowned dining and exceptional spas set the stage for creating the most unforgettable experiences.

An exceptional and elegant collection of renowned properties featuring the finest accommodations accompanied by attentive, engaging, and exclusive personal service. These worldly and illustrious hotels, located in vibrant city centers or destination escapes, provide guests with notable inspirations. Exceptional dining, entertainment, and spas showcase an elegant collection of the world's most memorable experiences.

A brilliant life and style. A diverse collection of premier global properties offering engaging stays and memorable moments. Authentic, intelligent, and approachable, this collection presents responsive service and local dining that articulate culture and style.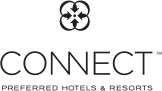 Hotels are designed to connect people to friends and family, business associates, and interesting neighborhoods. These smart, well-appointed, eclectic, and welcoming hotels seamlessly combine value with comfort and convenience to relax one's busy, on-the-road life. Inspired by local culture, they are the ideal portfolio of international properties for connecting one with their perfect preferred choice.

The highest level of living with luxury. Distinctively designed, each refined residence in this collection is located in the world's most desired locations. Exquisitely appointed, these residences are accompanied by a phenomenal array of services and represent the very best features of a luxury hotel within the comforts of a residence setting.